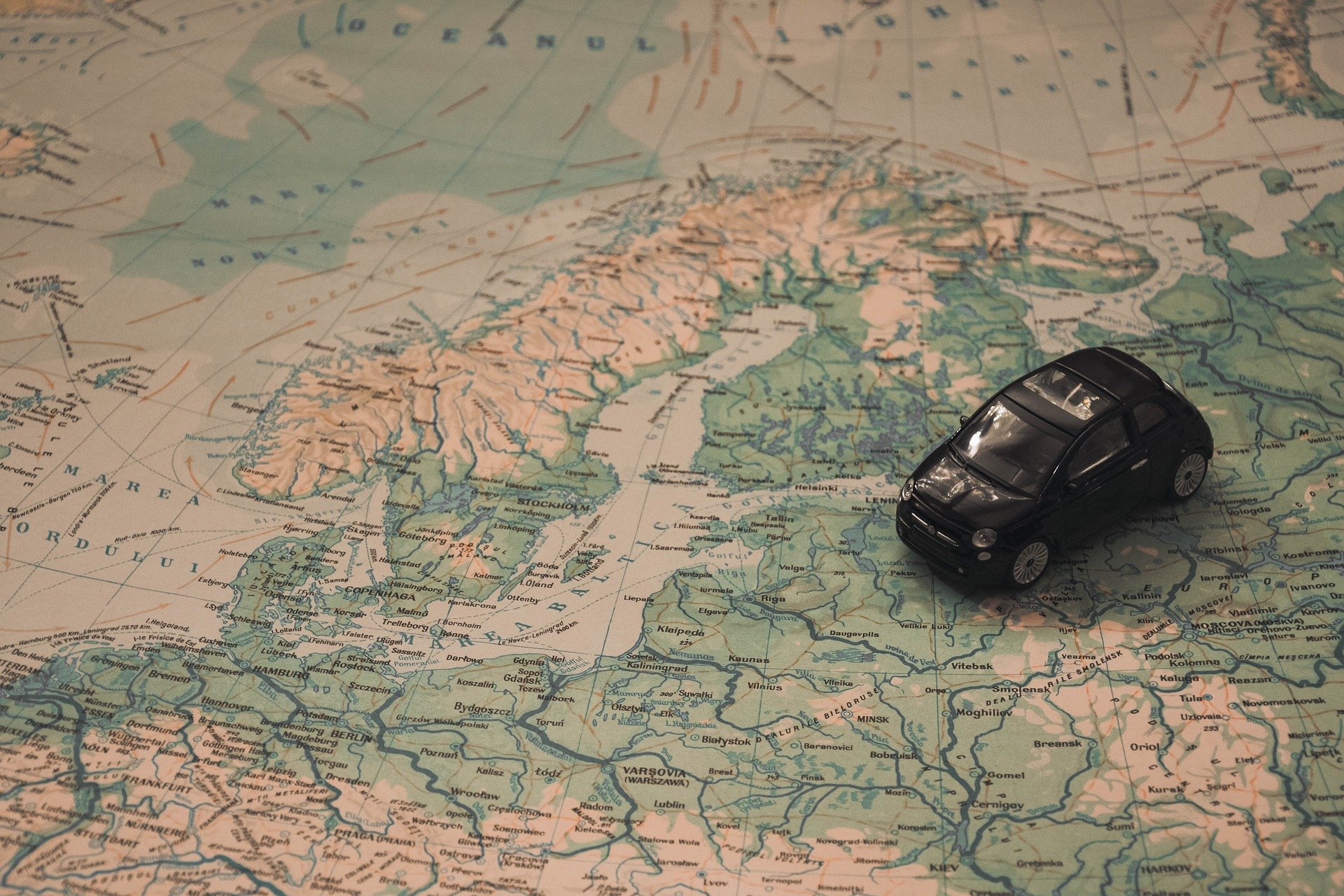 Action


To reach our scientific and technological objectives, we combine quantum-chemical calculations with advanced spectroscopic methods, and kinetic measurements and modelling on both model-powders and monolith catalysts.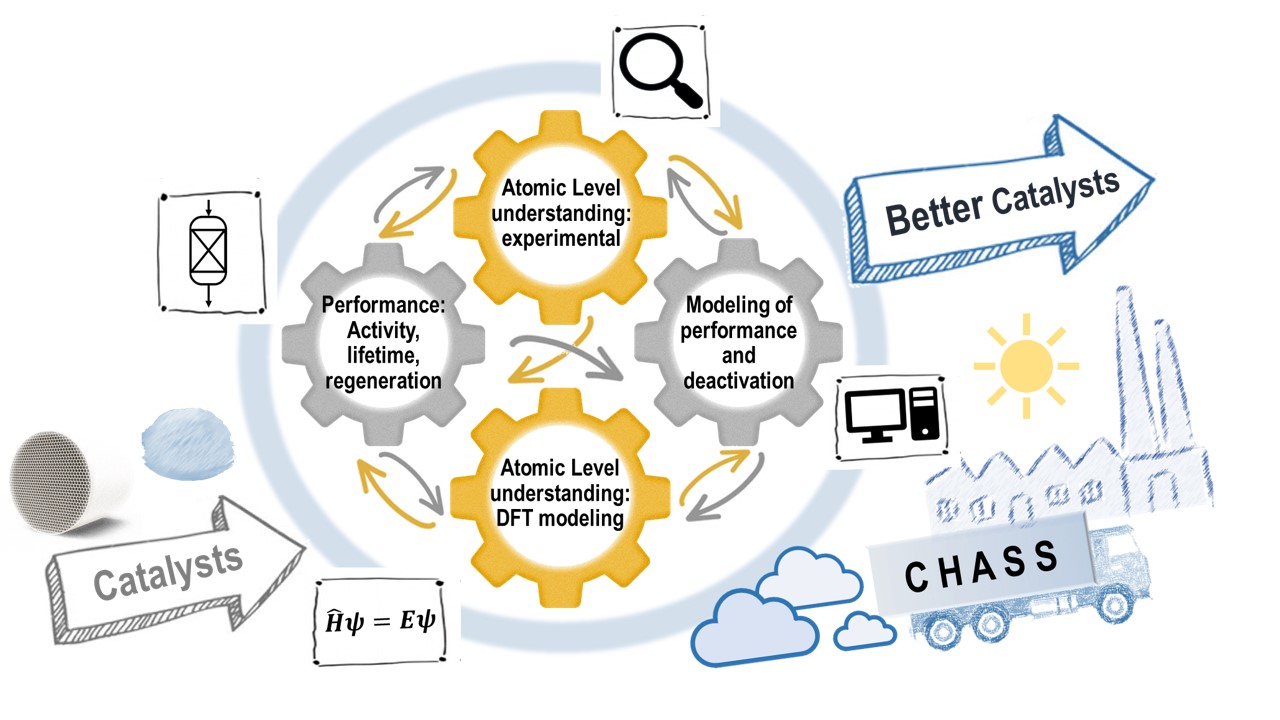 CHASS is divided into 8 Work Packages
WP1 Identification of Cu-sulphur motifs (Leader H. Grönbeck) The activity combines DFT calculations on absorption of different SOx molecular species on Cu and Brønsted acid sites in Cu-CHA with spectroscopic and microcalorimetric measurements
WP2 Impact of SO₂ on performance (Leader G. Berlier) The general aim is to quantitatively assess the impact of SO₂ on the catalytic performance of Cu-CHA SCR catalysts, by combining DFT calculations, spectroscopic measurements, reactor tests and microkinetic modelling.
WP3 Hydrothermal stability (Leader T. Janssens) The objective is to obtain an atomic-scale model of the dealumination process by DFT calculations coupled to reactor tests and spectroscopic/microcalorimetric techniques.
WP4 Combined hydrothermal/SO₂ ageing (Leader M. Votsmeier) The general aim is to consider the combined effect of hydrothermal- and SO₂ ageing on the performance and properties of Cu-CHA samples, and to implement the mechanistic leranings in a validated kinetic model
WP5 Training (Leader P. N. R. Vennestrøm) The WP includes scientific and soft/transferable skills training of the PhD students and of the supervisors, to improve the effectiveness of supervision and team work.
WP6 Dissemination, communication, and exploitation (Leader H. Grönbeck) To ensure protection of new knowledge and successful dissemination of new results to the scientific community, stakeholders, public and policy making bodies. CHASS will also increase the awareness and benefit of scientific education in the general public.
WP7 Management (Leader G. Berlier) Coordination of the overall activities of the project, including strategic, technical, administrative, financial and contractual issues.
WP8 Ethics (Leader G. Berlier) This work package sets out the 'ethics requirements' that the project must comply with.